SUVIDHA Biogas Project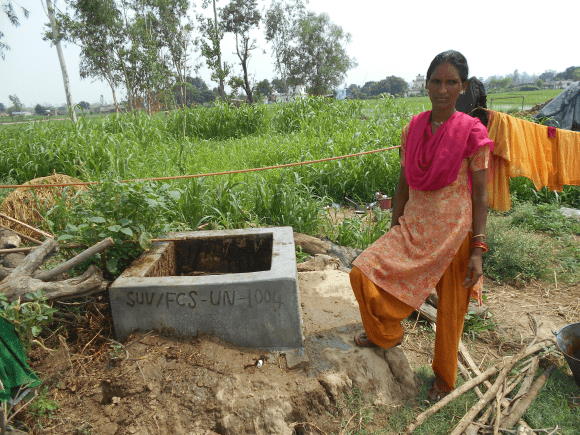 SUVIDHA is a grassroots NGO based at Haldwani, Uttarakhand, and works with 12,067 small & marginal farmer families in 320 villages. SUVIDHA promotes of organic and sustainable agriculture, and livelihood upgradation. Besides Uttarakhand, SUVIDHA has establishment 799 producer groups for 78,022 families and facilitated contract production projects in 11 states across India.
SUVIDHA became the member of Fair Climate Network in 2013.
All the staff underwent extensive training in climate change, offset mechanism in order to place climate projects in the emerging new-age digital world.
An exclusive climate team, comprising a Biogas Coordinator, Desk Worker and 7 Case Workers was set up.
FCN provided a bridging loan and the FCN Tech Team trained and facilitated the collection of baseline data, literature, etc. and registration of a domestic Biogas project with the Gold Standard in 2015.
In June 2016 an ERPA was signed with the FCN for the construction of 2,000 domestic Biogas units, with resources provided by passengers of IndiGo airlines.
In 2016, masons were trained, End User families were identified, households excavated pits and construction material like bricks, cement, etc. procured. Households assisted the trained Masons and implementation began in earnest.
By the end of 2017, after assessing progress and the efficient Repair & Monitoring system that were set in place, FCN increased the ERPA target to 2,821 Biogas units for as many End User women in 133 villages in the plains below the Himalayas.
Village level monitoring is done by Volunteers and Case Workers who use a toll-free number to immediately report problems.
Breakdowns and repairs are recorded in the same Tristle monitoring system which was used to monitor construction and finances.
The Coordinator and senior staff regularly visit project villages to verify.
For the past 1½ years, however, during the pandemic and frequent lockdowns and unlocks, monitoring has been a challenge. In spite of this, the 30 village Volunteers were able to keep functionality fairly high at 97% with only 149 unattended problems.
80 of these are Empty & Re-plaster Domes which is well-nigh impossible due to transport and movement restrictions.
Another 53 families have left their villages and abandoned their kitchens after selling cattle and other meagre belongings due to extreme poverty caused by the pandemic.
This project has undergone two third-party Verifications by UNFCCC accredited carbon auditors. 38,745 GS VERs have been issued and retired on behalf of IndiGo passengers, clearing 53% of the ERPA.
Before the pandemic, women claimed they had more time for leisure activities. Some of them even took on jobs like Anganwadi worker, and mid-day meal cooks (Bhojanmata) in government schools. Some others had started small businesses like tailoring and grocery shops. They had time to attend SHG meetings and their Biogas group meetings.
They had time to take care of their kids, quickly provide them with hot meals without any smoke in the kitchen. They were able to take care of elders in the family. Some said they took better care of differently abled kids. They didn't have to go to the forest to fetch fuel wood which not only saved time but also put a stop to aching hips. Biogas provided a clean kitchen and cooking a meal was a pleasure.
Now, everything is uncertain with the pandemic...
Finance Reports
Case Studies
Climate Projects
Carbon Investors